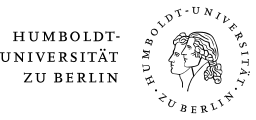 Vision
The European Law School has set itself the goal of offering its students an education that meets the requirements of modern lawyers in today's European legal reality. With eight top universities in eight European countries, the European Law School represents a unique opportunity for study, research and teaching throughout Europe.
Students in the program initially study for three years in their home country, then for one year each in two of the partner countries for specialization:
Germany;
France;
Greece;
Italy;
the Netherlands;
Portugal;
Spain;
the United Kingdom.
National and European legal systems
At the home university, students primarily learn the national legal system of their home country, as well as European contract and constitutional law and modern legal skills (negotiation, mediation, legal drafting) in small group courses in cooperation with practitioners from leading business law firms and renowned companies. In the two years abroad, the European and in-depth part of the training takes place with a focus on private law, commercial law, public law or criminal law. Teaching contents are the common European stock and - as far as harmonization is missing - the major solutions in different legal systems from common and civil law. At the same time, students build up their foreign language skills to a scientific discourse level during this time on site.
A single apllication for three universities
Students apply to their home university for admission to the program. Once selected, they undergo a unique cross-border education without any further application effort or time delays. Through the special form of cooperation in the European Law School Network, German students at the European Law School are given the opportunity to obtain three professional university degrees within 5 years.

A human network
Finally, the European Law School sees itself not only as an institutional but also as an interpersonal network. Great importance is attached to comprehensive and continuous support of students by administration and lecturers. Students really go through a significant part of their studies together and contact with alumni is also established and encouraged.
An important part of the study program are therefore networking events such as the Summer Academies, during which students from all participating countries come together to practice modern legal skills such as negotiation, mediation, and legal drafting, and to discuss together, across national borders, a wide variety of issues - such as what tasks law has in society and what the intellectual foundations of law are in Europe.
Partner-universities of the European Law School: